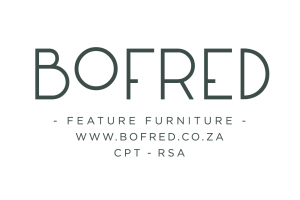 Based in Cape Town, South Africa, Bofred was established in 2015 by Christa Botha and Carla Erasmus. Continuously designing & producing new, original products to grow their larger collection, the Bofred studio is an ever-evolving space of contemporary design and curated art.
Guided by their fine art background, the Bofred team's design philosophy is reflected in the linear shapes, colours and rich textures of natural hand-crafted materials they use to design – and locally produce – bespoke collections of furniture, lighting, and art.
Their design process not only focuses on form and function, but works to accentuate the essence of each piece. Bofred values the strength of the collective mind, and regularly collaborates with local designers, ceramicists and artists.
www.instagram.com/bofredcpt
www.bofred.co.za